Seasonal Adventures
No matter what time of year you plan to visit Kalispell, our corner of Montana is ready to welcome you with adventures to fit every style of vacation, from relaxing to exhilarating and everything in between.
A true four-season destination, Kalispell sits in the lush Flathead Valley and is surrounded by mountain ranges that serve as the perfect backdrop for year-round visits and experiences. With long daylight hours and recreation options that seem to never end, summer is the most popular time of year to visit Kalispell. And while our warm season tends to take center stage, fall, winter and spring definitely hold their own. Known as the local's season, fall combines warm days with crisp nights and early-season snowfall with colorful fall foliage that covers the valley and mountains.
Winter's biggest draw is the light snow that envelopes the many mountain ranges, creating a winter playground for skiers, snowmobilers, snowshoers and dog sledding enthusiasts, while Kalispell's indoor offerings complement the season's outdoor recreation offerings. If you really want to experience Montana like a local, come in the spring and bike the Going-to-the-Sun Road, cast a fishing line on area lakes or shake off winter with a low-elevation trail run.
Fall
Fall Under the Spell: Your Guide to Autumn Adventures in Montana
Here in Kalispell, there's a special kind of magic that exists. From seeing a place with fresh eyes to exploring the deep traditions and authentic way of life that's woven into northwest Montana, it's easy to fall for Kalispell. Autumn is one of the loveliest times of year to visit Kalispell and northwest Montana. The region's warm days, cool nights and vibrant foliage that can be seen covering the mountains and valleys are the perfect complement to bucket-list autumn adventures.
Fall Under the Spell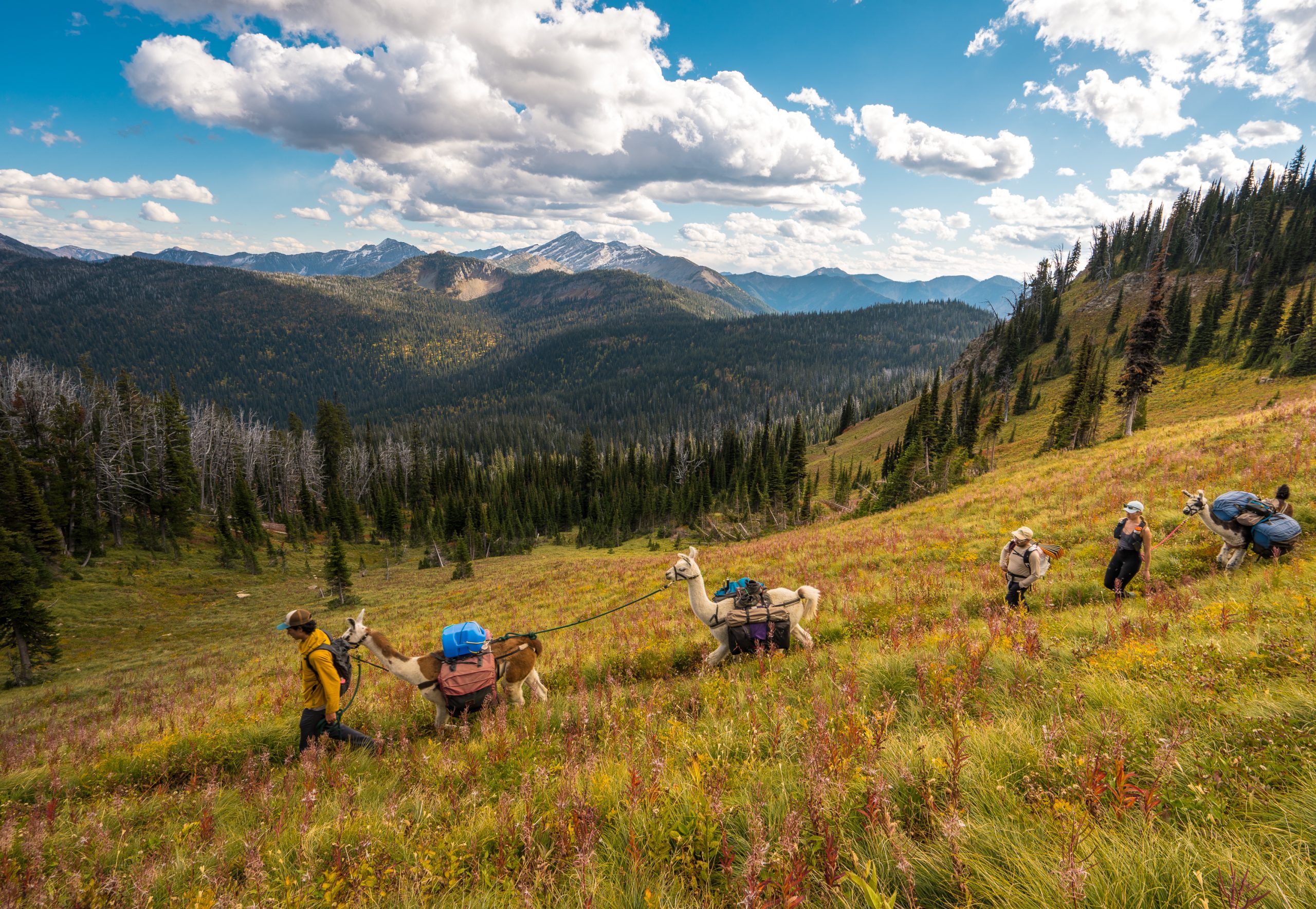 Kalispell in Autumn
Fall is one of the best times of year to visit northwest Montana. The ideal combination of sunshine-filled days, cool mountain nights and a palette of vibrant autumn hues lead to the best memories. From fly-fishing the Flathead River to soaking up the ever-changing landscapes on scenic drives and seeing early-season snow storms cover the peaks of glacial-carved terrain, fall was made for adventure lovers.
Fall Under the Spell
Your Guide to Chasing Fall Colors in Northwest Montana
With Kalispell's location in northwest Montana, there are endless opportunities to soak up fall colors in every direction. With colorful foliage, sunshine-filled days and crisp evening temperatures, fall was basically made for road trips. If you're ready to chase fall colors in and around Kalispell, here is a rundown of where to go and what to expect.
Chase Fall
Winter
A Mountain Town in Winter
With glacial-carved terrain in every direction, Kalispell is a snow-lover's dream. With two ski resorts nearby that welcome skiers and snowboarders, our mountain town is prime for downhill adventures. But that's just the beginning. Beyond the slopes you'll find kayaking, cross-country ski trails and guided snowmobiling adventures, each designed to help you have the best winter ever.
Let's Do Winter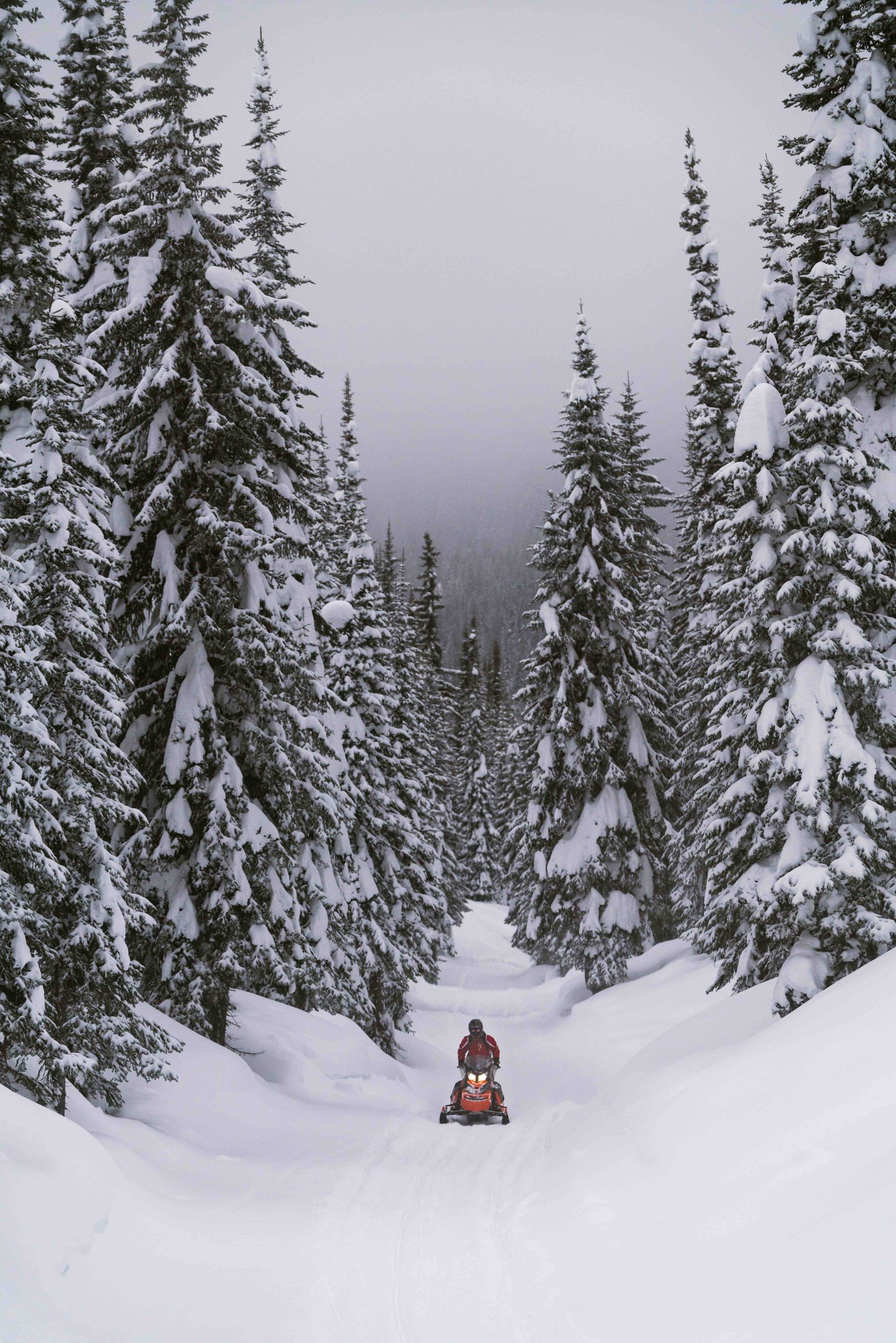 First-Timer's Guide to Winter in Montana
There are few places as magical as Montana during the winter, and Kalispell is no exception. The hub of the Flathead Valley in northwest Montana, Kalispell welcomes winter and its 300+ inches of snow to the surrounding mountains, while a feeling of friendliness and adventure radiate through our unfiltered mountain town.  If it's your first time visiting Montana in winter, chances are you probably have a lot of questions.
Winter FAQ's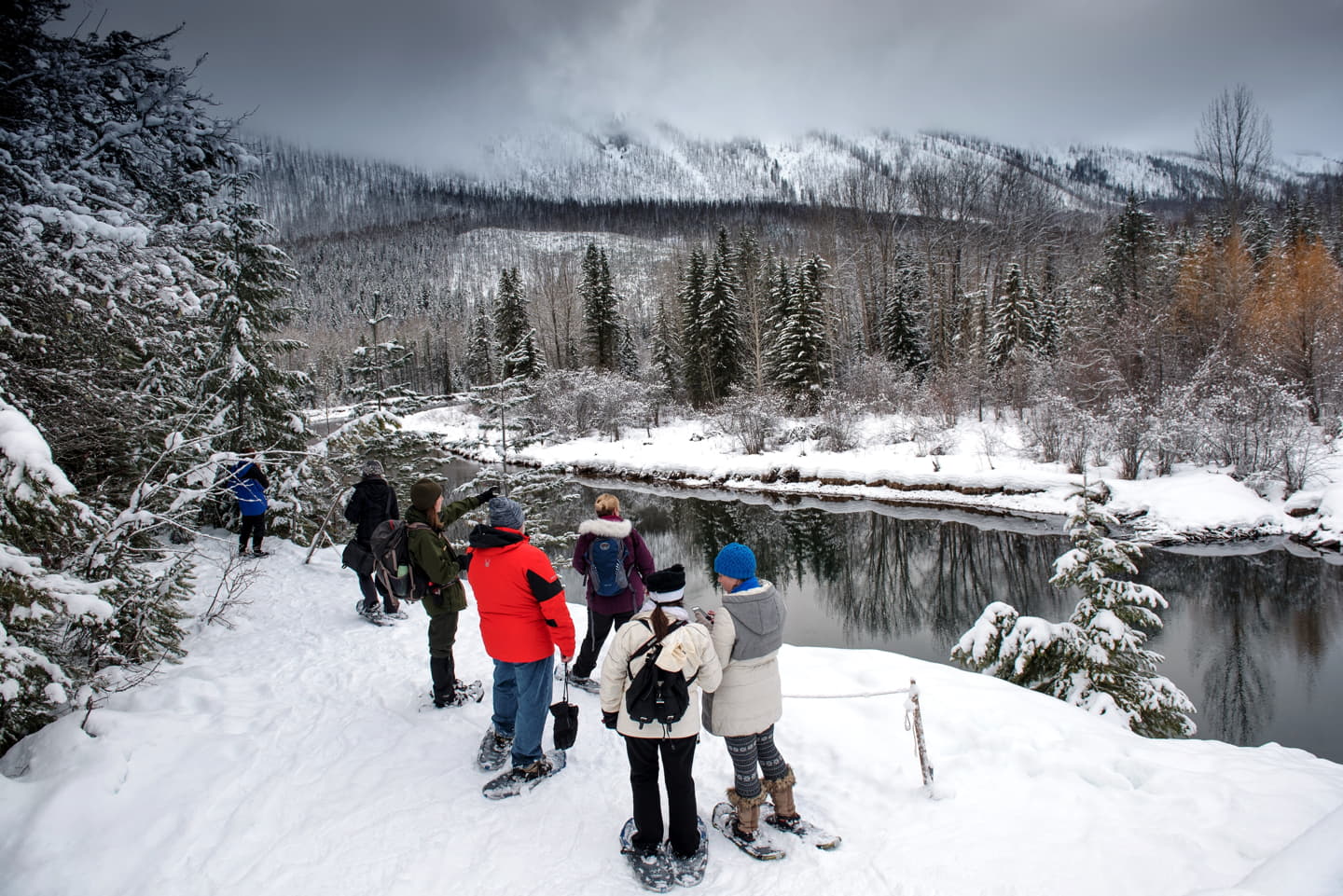 Celebrate the Season: Your Guide to Winter Fun
While bears hibernate in winter, Montana residents soak up every season. The cold and snow also doesn't stop Montanans from gathering and celebrating the season. A series of annual winter events should be part of your vacation plans.
Winter Events
Spring
Kalispell is Blooming
Montana's Flathead Valley comes alive in the spring with the blossoming of cherry trees, rushing waters flowing from high elevations and prime wildlife-watching opportunities. With a renewed sense of vibrancy, spring in Kalispell is also ideal for golfing against backdrops that include snow-kissed mountains and a sunshine-filled sky.
Play Through
Summer
Soak up Summer
During summer, Montana's outdoors beckon. With wide-open spaces, endless trails, public lands and bucket-list attractions, Kalispell is a dreamy summer destination. If you plan to visit, be sure you know the best ways to enjoy summer, all while keeping this place as wild as possible.
Learn More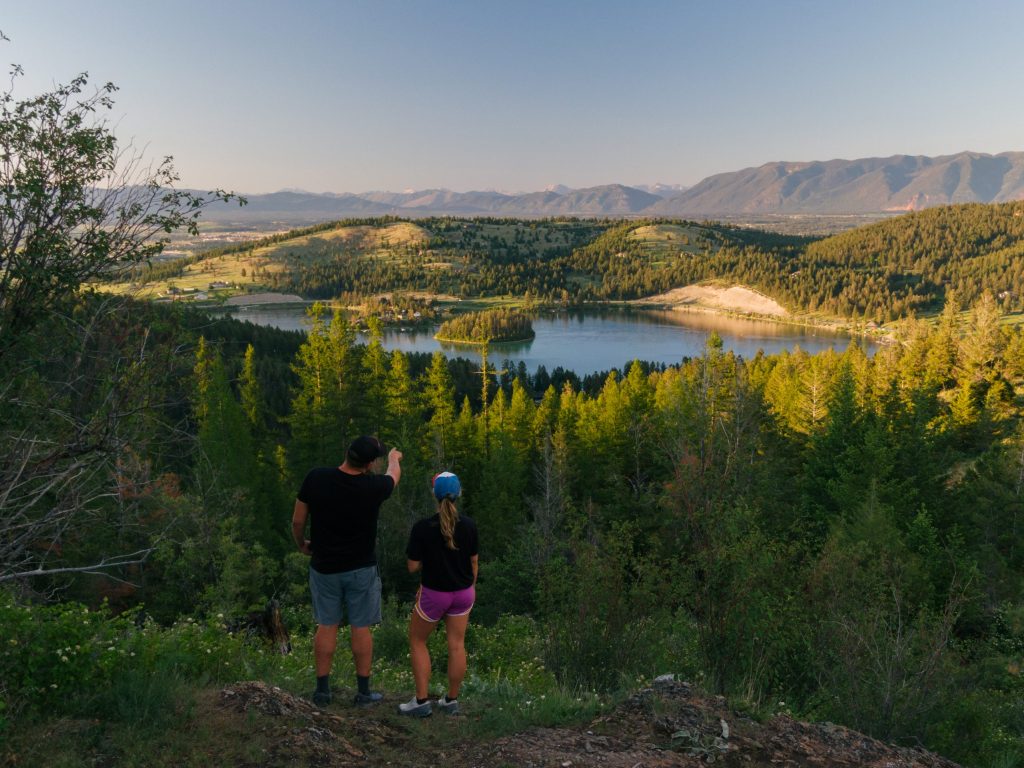 Let's Stay in Touch
From seasonal travel itineraries to insider tips, we've got what you need.
"*" indicates required fields